Mobile gaming is on fire right now, and it's not slowing down anytime soon. With smartphones becoming more powerful and affordable, more people are jumping into the world of mobile games. And guess what? That means there's a growing demand for talented game developers who can work their magic with Unity!
Unity is an awesome game development engine loved by creators worldwide. Its user-friendly, flexible, and can be used to create games for multiple platforms. Whether you dream of crafting mind-bending puzzles, action-packed adventures, or addictive multiplayer experiences, Unity has got your back.
Unlock Your Game Development Career!
In 2023, the demand for Unity developers is skyrocketing, and major companies across the United States are actively looking for talent.  Below, are a few of the companies actively hiring game developers.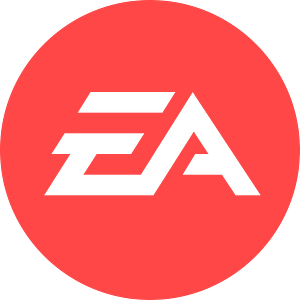 Electronic Arts (EA) 
EA is a big name in the gaming industry, and they've got offices all over the United States. Think Los Angeles, Seattle, and Austin. They're constantly on the lookout for skilled Unity developers to join their teams and contribute to their diverse portfolio of mobile games.
---

Zynga
You might have heard of Zynga, the folks behind hit titles like "Words with Friends" and "FarmVille." They're based in San Francisco, Chicago, and Austin, and they're always on the hunt for talented Unity developers. Imagine being part of the team that creates exciting and innovative mobile games loved by millions.
---
Niantic
Ready to level up your game with some augmented reality magic? Niantic, the masterminds behind "Pokémon GO," are based in San Francisco and are constantly pushing the boundaries of mobile gaming. They're looking for Unity developers who want to create immersive and location-based games. How cool is that?
---

Ubisoft
If you're into big franchises like "Assassin's Creed" and "Watch Dogs," you'll love Ubisoft. They've got studios in San Francisco, Los Angeles, and Cary, and they're always searching for talented Unity developers to contribute to their mobile game projects. Get ready to leave your mark on some epic titles!
---
Playtika
Are social casino games your jam? Playtika is a major player in that space, and they're looking for Unity developers to join their Santa Monica, California, and Seattle, Washington offices. Imagine creating visually stunning and engaging mobile gaming experiences that keep players coming back for more.
---
Do you have any other game development career opportunities or resources that you'd like to share?  Comment below!
GameDevHQ is here to help you kickstart your game development career in just 120 days. That's right! We offer comprehensive courses that cover everything you need to know about Unity game development, from programming to game design and asset creation.
With GameDevHQ's Professional Unity Developer Program, you'll get hands-on experience, personalized guidance, and access to a supportive community of fellow aspiring developers. Our expert-led instruction will teach you how to code and create games from scratch, allowing you to build a portfolio that impresses potential employers.
So, what are you waiting for? Jump into the captivating world of mobile gaming and grab those Unity developer opportunities waiting for you in 2023. It's time to turn your passion for games into a rewarding career with GameDevHQ by your side.
Ready to take the leap? Learn more here.